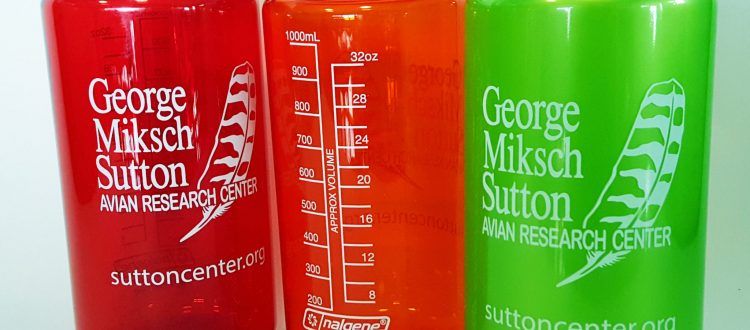 Get your Sutton Center water bottle!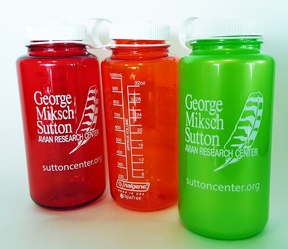 Stay hydrated out in the field, at the gym, or while stalking that elusive rare bird sighting! The Sutton Center has our very own line of Nalgene® water bottles for sale at our Merchandise Page.
They're listed at $15, but Sutton Center members can apply their 10% discount code at checkout. Shipping & handling is $3.50, but if you'd rather pick yours up in person, we can take cash or credit card at our offices (393636 Gap Rd).